You On the Aisle
What Made Those Films So Memorable?
Instructor: Peter J. Fox
Begins February 22 – ends March 15
Wednesday afternoons: 12 p.m. – 1:30 p.m.
Join us with Peter J. Fox, a noted film critic, journalist, and television commentator on this five-week journey and deep examination of the most iconic films of our time.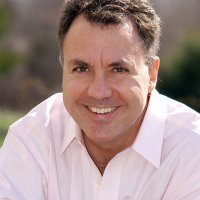 PETER J. FOX is a third generation member of the Hollywood community. He is the grandson of silent era star Rosa Rudami, an actress who later became a screenwriter for Cecil B. DeMille. His father, Peter C. Fox, was the first publisher to mass-produce movie program booklets which were sold at theaters across the world between 1958 and 1980. Peter J. Fox holds a Master of Fine Arts in screenwriting from the American Film Institute, and has worked as a story analyst and reader at Paramount, Universal, Sony Pictures, MGM and TriStar pictures.