The Best of Times, the Worst of Times
Coping with Tricky Family Relationships
Instructor: Trevor Mullineaux, LMFT
Begins March 2 – ends March 30
Thursday Mornings: 10 a.m. – 11:45 a.m.
A discussion group for anyone challenged by their in-laws, parenting, grand parenting, or ex's, around difficult issues, including our recent election.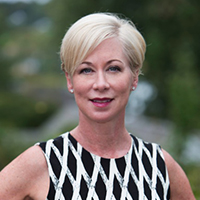 TREVOR MULLINEAUX, LMFT is a blended family expert, and Emotionally Focused Therapist and Supervisor based in Southport, CT. Trevor has extensive experience with helping families through difficult and emotionally challenging times. Her therapy is based in attachment theory; that our emotional bonds are the key to our well-being. Mrs. Mullineaux's ability to facilitate a families' shift towards safety and healthy communication in the system leads to resilient children and happier couples.