Fall 2021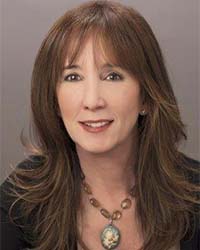 The Literary Salon is the virtual 'book club hour' for Fairfield University.
Knowing of the Quick Center's diverse areas of focus, we've invited senior media/ publishing - expert Meryl Moss to broaden our reading lists. With her successful agency's fingertip gauging the pulse, we will have extended seminar class sessions, with authors who are young, new and also widely established. Please join us and become active community participants.
Meryl Moss is founder and president of Meryl Moss Media, an international literary media relations and marketing firm. For more than 27 years from their little black building on Saugatuck Avenue in Westport, the team at Meryl Moss Media, has been promoting and branding authors and their books through media exposure, speaking engagements, social media, influencer introductions, creative marketing initiatives and solutions. Whether debut writers, midlist or even occasional bestsellers. Rather than focus on the household names you read about everywhere, BookTrib.com's mantra is to give voice to those authors that really need to be heard – and read.
"Appreciating the diverse interests of our Open MINDS Institute class programs, we want to create special conversations with fellow book habituates and seekers of ideas," says Dr. Philip Eliasoph, program director.
The Literary Salon is free. Registration is required.