We are committed to providing you the very best seats available for the events of your choice. Preferred seating is assigned on a date-received basis with priority given to renewing subscribers and members. Place special orders early.
Kelley Theatre Seating Chart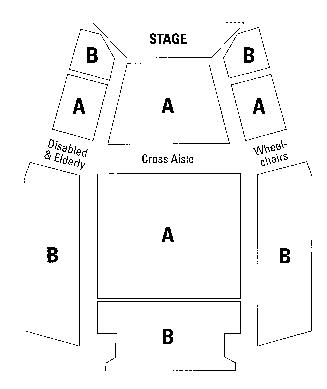 Generally, we offer two price levels, A (higher price) and B (lower price).