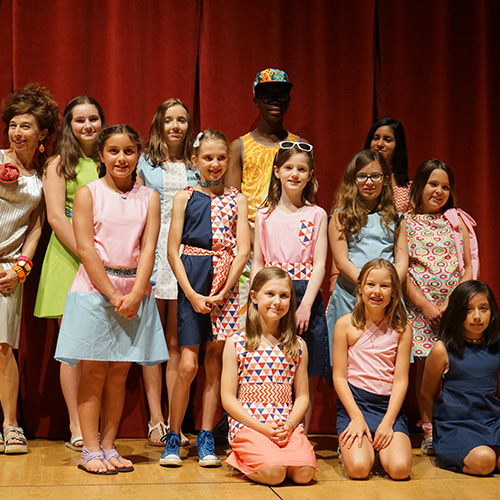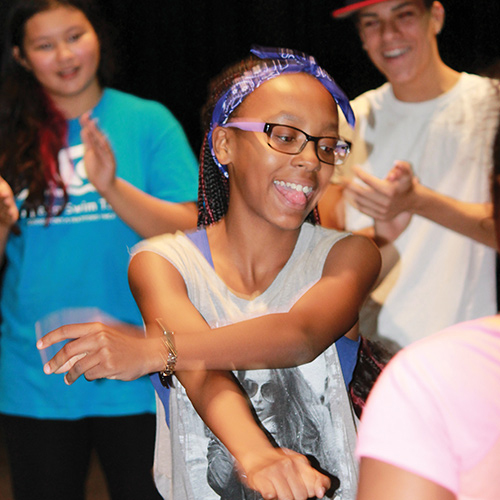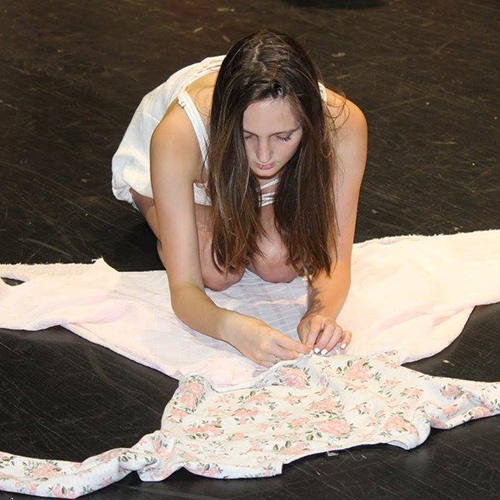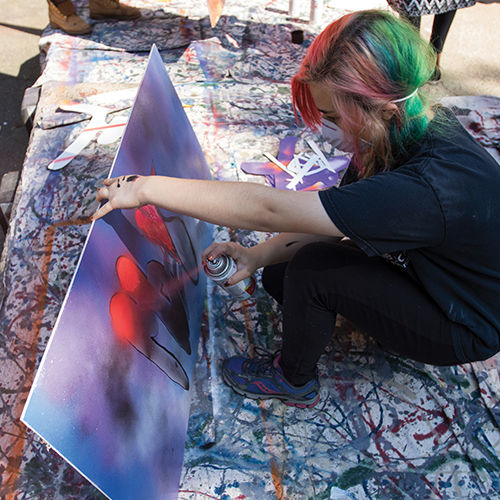 Summer camp Intensives at the Quick are a great platform to delve into exciting art forms! Crash courses in cool exciting subjects lead by amazing local artists. Have your kids expand their world and try something new! Each camp session runs daily Monday - Thursday, 2:30 – 4:30 p.m. and are $180 per session.
Art of Photography *NEW
Great for all levels of experience, campers will dig into photography in different forms, exploring composition, lighting, and subject matter. Participants will get to play with portraiture, nature photography, and editorial photography, so whether your child aspires to be the next Ansel Adams or wants to learn how to take those magazine-worthy lifestyle shots, there is something for everyone. Participants should bring their own camera (any camera will do!) July 9-12/Ages 9 and up.

Instructor: Jennifer Prat
Jennifer Prat, a Fairfield native with over a decade of professional experience. She has shown her work regionally, been published in nationally distributed magazines, and currently works with individuals and businesses to help share their stories both visually and through written word.
Hip-Hop
Pop, lock, and the feet don't stop! Campers learn key hip-hop moves and choreograph a dance to be performed at the end of the session – a great confidence builder! July 16-19/Ages 9 and up.

Instructor: Brian Herman (Double Up Dance Studio)
Part of the dance duo, Double Up, Brian has performed at Carnegie Hall, Yankee Stadium, and many stages around the world. He has collaborated as a dancer and choreographer with artists such as Alicia Keys, Rihanna, Sean Paul, and many more.
Graffiti
Explore the world of street art with a professional artist! From graffiti culture to spray paint techniques, campers will learn to tell their story by creating graffiti masterpieces. July 23-26/Ages 10 and up.

Instructor: T-Kid
T-Kid grew up in the South Bronx. In those days the Bronx was burning. Surrounded by street gangs, T-Kid learned to survive using graffiti art as a tool to escape a neighborhood full of violence, drugs, and crime. Today, he travels the world giving workshops on positive expression through graffiti art. Sharing his experience, he speaks of how art and culture can be used to further one's aspirations.
Fashion Design
One day you are in, the next day you're out. Do you have what it takes to cut it in fashion design? Led by a Fashion Institute of Technology (FIT) alumna with industry success, campers will design a fashion line with wearable finished pieces to present in a Quick Fashion Show. July 30-August 2/Ages 10-14.

Instructor: Sooo-z Mastropietro
Sooo-z Mastropietro holds a BFA in Fashion and Textile Design from FIT. After starting off as an Art Director in Interiors, she conceived Mastropiece, a silk painting business which utilizes her own wearable designs. She has continued to develop collections in oil, illustrations of estates, and a line of stationery featuring 'Socialites'. She has judged art shows, curated over 60 themed shows, has been featured as 'Artist in Residence' and taught, and currently serves as ArtSmart chairperson at the Elementary school level.
Singing for the Stage
Learn a singer's secrets to earning the golden ticket. Do you have what it takes to turn her chair around? Led by local Juilliard trained soprano with a critically renowned debut at Carnegie Hall, campers will discover how to wield their voice to project and perform. August 6-9/Ages 11 and up.

Instructor: Lucia Palmieri
A soprano opera singer and trained at Juilliard, Lucia has sung internationally with televised performances and huge audiences at the world's biggest concert halls following her debut at Carnegie Hall.
Painting the World *NEW
Participants will learn the principle concepts, history, and practice of painting. Students will be led through a number of painting activities using art historical models, still life setups, Color exercises and the landscape to practice and improve their painting skills. August 13-16/Ages 9 and up.

Instructor: Kevin Ford
Kevin Ford is an artist and educator living and working in Connecticut. He received his BFA in Painting from Boston University and his MFA in Painting and Printmaking from Yale. He lectures at Fairfield University and teaches at Pierrepont School. His artwork has been included in numerous group exhibitions nationally, and solo exhibitions at MARCH Gallery, New York, NY (2007) and at Tops Gallery, Memphis, TN (2016). Kevin has also been featured in V Magazine, included in the book Artists II, published by Steidl, and has been reviewed in the New York Times, among other publications.
The Summer Camp Intensive Daily Schedule is Monday - Thursday, 2:30-4:30 p.m., and the cost of each session is $180

To Register in person or by mail, please print out and complete the Registration Form, and return it in person or by mail along with the full tuition payment.
Please complete the Registration Form and return it in person or by mail along with the full tuition payment. Quick Center Members get guaranteed session enrollment until February 19. All other registrations will be processed on a first-come, first-served basis starting February 20. All registrants will receive a confirmation e-mail notifying you of your session placement. On-line registration is not available for Missoula Children's Theatre camps.

To Register by calling the Quick Center Box Office, call (203) 254-4010 or toll-free at 877-ARTS-396.
Questions?
If you have any questions regarding the registration process or you are in need of any additional forms, please call the Box Office at (203) 254-4010 or toll free at 1-877-ARTS-396 or send an email to boxoffice@quickcenter.com.