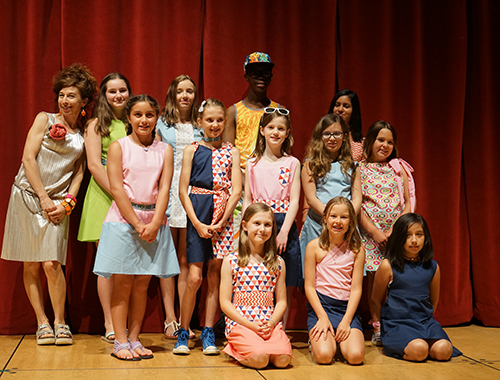 Fashion Design
One day you are in, the next day you're out. Do you have what it takes to cut it in fashion design? Led by a Fashion Institute of Technology (FIT) alumna with industry success, campers will design a fashion line with wearable finished pieces to present in a Quick Fashion Show. July 8–11 / Ages 10–14.

Instructor: Sooo-z Mastropietro
Sooo-z Mastropietro holds a BFA in Fashion and Textile Design from FIT. After starting off as an Art Director in Interiors, she conceived Mastropiece, a silk painting business which utilizes her own wearable designs. She has continued to develop collections in oil, illustrations of estates, and a line of stationery featuring 'Socialites'. She has judged art shows, curated over 60 themed shows, has been featured as 'Artist in Residence' and taught, and currently serves as ArtSmart chairperson at the Elementary school level.
---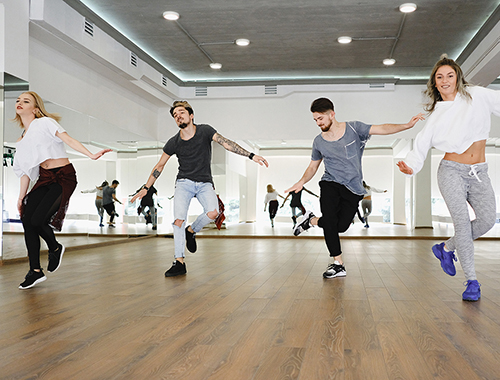 Hip-Hop
So You Think You Can Dance? Pop, lock, and more! Campers learn choreography to perform before friends and family at the end of the session-a great confidence builder! July 15-18/Ages 9 and up.

Instructor: Brian Herman (Double Up Dance Studio)
Part of the dance duo, Double Up, Brian has performed at Carnegie Hall, Yankee Stadium, and many stages around the world. He has collaborated as a dancer and choreographer with artists such as Alicia Keys, Rihanna, Sean Paul, and many more.
---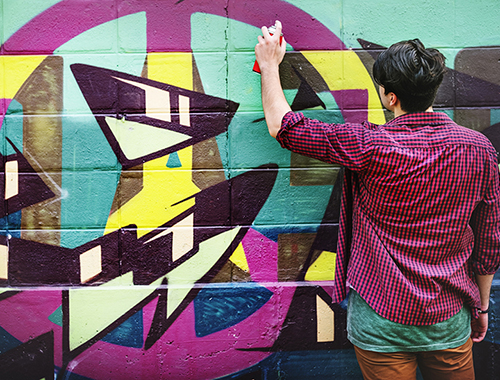 Graffiti
This year we are combining street art with screen printing! Students will have the chance to turn their street art in to wearable art. July 22-25/Ages 10 and up.

Instructor: Frankie Frieri (Three Roses Studio)
Frankie Frieri, owner of Three Roses Studio, is a local artist. In addition to being a tattoo artist, Frankie creates art in many different mediums, including oils, acrylic, pastels, watercolor, graphite, marker and color pencil. He features his art on canvas, paper, sneakers and skateboards. His work has been featured in magazines and books.
---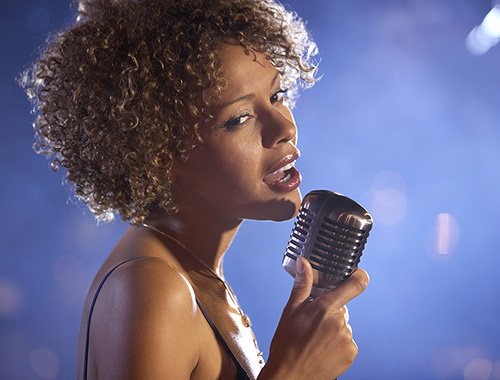 Singing for the Stage
Learn a singer's secrets to earning the golden ticket. Do you have what it takes to turn her chair around? Led by local Juilliard trained soprano with a critically acclaimed debut at Carnegie Hall, campers will discover how to wield their voice to project and perform. July 29–Aug. 1 / Ages 11 and up.

Instructor: Lucia Palmieri
A soprano opera singer and trained at Juilliard, Lucia has sung internationally with televised performances and huge audiences at the world's biggest concert halls following her debut at Carnegie Hall.
---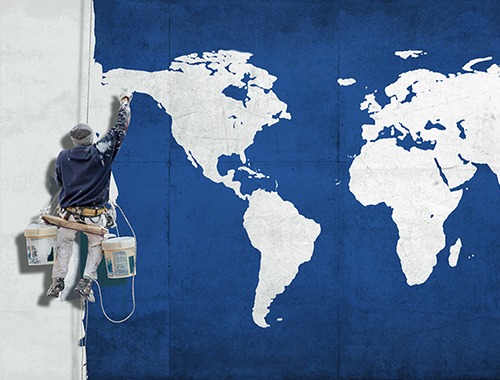 Painting the World
Participants will learn the principle concepts, history, and practice of painting. Students will be led through a number of painting activities using art historical models, still life setups, color exercises, and the landscape to practice and improve their painting skills. August 5–8 / Ages 9 and up.

Instructor: Susan Fehlinger

---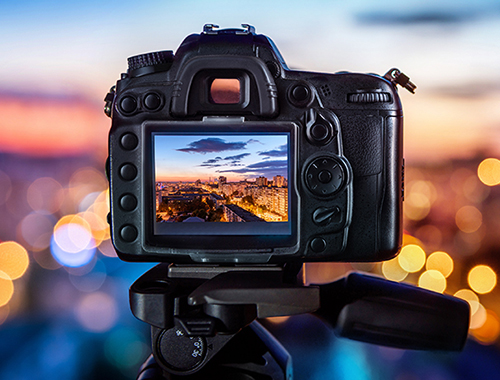 Art of Photography
Great for all levels of experience, campers will dig into photography in different forms, exploring composition, lighting, and subject matter. Participants will get to play with portraiture, nature photography, and editorial photography, so whether your child aspires to be the next Ansel Adams or wants to learn how to take those magazine-worthy lifestyle shots, there is something for everyone. Participants should bring their own camera (any camera will do!) Aug. 12-15/Ages 9 and up.

Instructor: Jennifer Prat
Jennifer Prat, a Fairfield native with over a decade of professional experience. She has shown her work regionally, was published in nationally distributed magazines, and currently works with individuals and businesses to help share their stories both visually and through written word.
---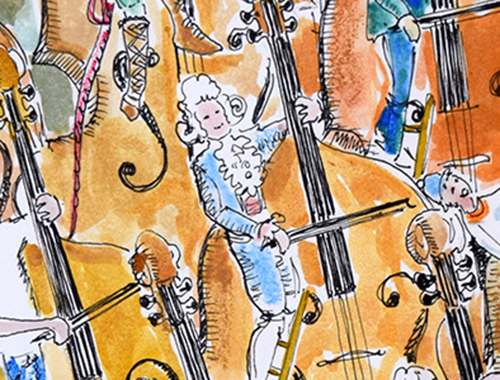 Bass Camp
Rising up from the back of the section, the double bass takes center stage in Bass Camp to emit its rich deep tones. The caboose of the train line, the anchor of the ship, the buttercream in the brownie, the double bass has so many capabilities.

Bass Camp is a one-day intensive of double bass mania designed to celebrate bass players of all levels. The camp will create opportunities to play in small ensembles and will focus on double bass music in a variety of genres. Bass camp welcomes students entering 7th grade through 12th, in skill levels ranging from beginner to advanced. Date and time to be announced.
---
Bass Camp fee: $100 for the day includes t-shirt, folder, and music; Registration available by calling the Quick Center Box Office at 203-254-4010.
Date: August 24, 2019
Instructors: Rich Zurkowski, Sooo-z Mastropietro, and Brian Torff
Rich Zurkowski has toured across the United States and Europe, backing up well known artists such as Martin Sexton and Blues Grammy Award-winner, Joe Louis Walker. He is also a member of the bands "Jen Durkin and the Business" and "Caravan of Thieves," American Chamber Orchestra, Fairfield County String Society, and Connecticut Little Symphony.
Sooo-z Mastropietro has played with Conference All-State in New York, Saratoga Performing Arts Center Summer Camp, NYU Orchestra, Chelsea Symphony, American Chamber Orchestra, Civic Orchestra of New Haven, and most recently the Danbury Symphony.
Brian Torff is a bassist, composer, author and educator. Currently a Professor of Music and Music Program Director at Fairfield University, he has performed at the White House, Carnegie Hall, The Hollywood Bowl, Lincoln Center, the Kennedy Center and Birdland. Torff performs in jazz festivals throughout the United States and was the founder of the Fairfield University Summer Jazz Workshop.