FACULTY LIAISON
Dr. Jerelyn M. Johnson
Associate Professor of Modern Languages & Literatures
Associate Director of the Humanities Institute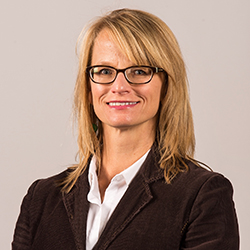 Associate Professor Jerelyn Johnson will facilitate this seminar with support by the Quick Center for the Arts and the Humanities Institute, which supports and promotes all aspects of humanistic inquiry and performance, as expressed in the scholarship, initiatives and organizations of the faculty and students of Fairfield University, whether on campus or in the wider community.
This panel discussion will feature veterans and cast members of the piece Campo Minado / MINEFIELD; Visiting Scholar and Argentine director, performer, and dramaturg, Sofia Medici; and esteemed Fairfield University faculty members, Sonya Huber, Associate Professor of English and Director of the MFA Program in Creative Writing, and Sunil Purushotham, Assistant Professor of History.
More about Campo Minado / MINEFIELD:
In Lola Arias' MINEFIELD, six Falklands/Malvinas war veterans who once faced each other across a battlefield now face each other across a stage. Together they travel back to 1984 to share memories, films, songs, and photos as they recall their collective war and embody the political figures that led them into it.
Rich with live-action projections, and told in both Spanish and English, the piece is staged on a film-set-turned-time-machine, where those who fought are teleported into the past to reconstruct their memories of the war and aftermath. Soldier, veteran, human – these men have stories to share as they take us from the horrors of war to today's uncertainties, with brutal honesty and startling humor.
Sponsors