Whether it is a memorable plot, or an unforgettable character, certain films stay with us through their ability to touch upon a part of our own psyches.

Join us with Peter J. Fox, a noted film critic, journalist, and television commentator on this five week journey and deep examination of the most iconic films of our time; from Hollywood's Golden Age, right up to present day, and the elements which separate them from less memorable examples of cinema.

In a lively, interactive format that will include clips taken from some of Hollywood's most iconic films, Mr. Fox will lead the discussion with audience participation on the cinematic, thematic and character elements of some of greatest films of all time.

These fast paced, ninety-minute sessions will not only promote discussion and debate, but will provide the audience with rare insight into how these films were brought into being.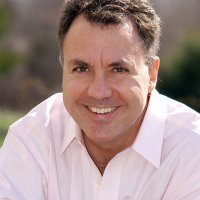 PETER J. FOX is a third generation member of the Hollywood community. He is the grandson of silent era star Rosa Rudami, an actress who later became a screenwriter for Cecil B. DeMille. His father, Peter C. Fox, was the first publisher to mass-produce movie program booklets, which were sold at theaters across the world between 1958 and 1980.

Peter J. Fox holds a master of fine arts in screenwriting from the American Film Institute, and has worked as a story analyst and reader at Paramount, Universal, Sony Pictures, MGM and TriStar pictures.

As editor of Film and Entertainment at Venu Magazine, he has interviewed Francis Ford Coppola, Robert Redford, Rex Reed, Anne Heche, Michael Sheen, Robert Klein and many others. He has made more than a dozen appearances as an analyst for the Academy Awards and Golden Globes for Fox News CT. His screenwriting workshops have been presented nationwide to critical acclaim. He resides in Deep River, CT.