America in the mid-1980s. In the midst of the AIDS crisis and a conservative Reagan administration, New Yorkers grapple with life and death, love and sex, heaven and hell.
Andrew Garfield (Silence, Hacksaw Ridge) plays Prior Walter along with a cast including Denise Gough (People, Places and Things), Nathan Lane (The Producers), James McArdle (Star Wars: The Force Awakens) and Russell Tovey (The Pass).
This new staging of Tony Kushner's multi-award winning two-part play is directed by Olivier and Tony award winning director Marianne Elliott (The Curious Incident of the Dog in the Night-Time and War Horse). Part One: Millennium Approaches was first performed at the National Theatre in 1992 and was followed by Part Two: Perestroika the following year.
The show is SOLD OUT at the National Theatre. There is huge demand for tickets and the only way that most people will be able to see it is via the NT Live.
Run time for Part 2 is estimated at 4 hours, 20 minutes.
An incredible star cast:

Oscar-Nominee Andrew Garfield leads the cast, recently having appeared in Silence and Hacksaw Ridge – and he is of course famous for Spiderman. Russell Tovey is a well-known British film and TV face, and Nathan Lane is a Broadway superstar in the US. Denise Gough currently stars in the BBC's Paula, and is well-known to theatre fans as the winner of the 2016 Olivier Award for Best Actress for People, Places and Things.

Brilliant reviews:

Numerous five-star reviews, critics hail it as 'a start-to-finish sensation'.

Subject matter:

It's an incredible and epic drama set against the backdrop of the AIDS crisis, but it also offers a critique of American conservative politics which resonates particularly now.

But it's really funny:

Although the subject matter is serious, the writing is fantastically funny and the performances are brilliantly entertaining.
By the director of smash-hit shows

The Curious Incident of the Dog in the Night-Time and War Horse.
The Cast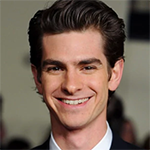 Andrew Garfield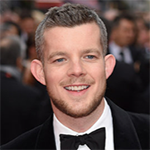 Russell Tovey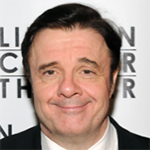 Nathan Lane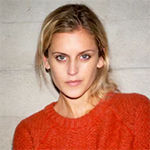 Denise Gough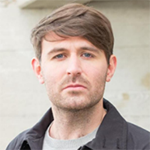 James McArdle
Press Quotes
★★★★★
'A start-to-finish sensation. The performances and the plays absolutely fly'
Daily Telegraph
★★★★★
'An exhilarating long day's journey into flight. Andrew Garfield is spectacular'
Sunday Times
★★★★★
'A true theatrical epic.'
Evening Standard
★★★★★
'A blistering production. The entire cast are superb.'
WhatsOnStage
Videos